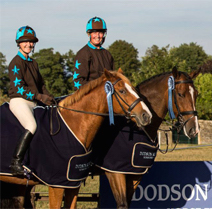 In 2020, we're looking forward to offering our members lots of training, fun and friendship, as well as building upon all our 2019 achievements which included 58 members representing the Club in a variety of team competitions and several BRC National Championships; join us on Facebook to find out more!
Visit the What's On page to find details of the many training opportunities the Club offers in all disciplines and at a variety of venues. Our excellent instructors are experienced at teaching all riding abilities and they love to help our members achieve their personal goals as well as preparing our teams for local and national competitions.
Events WVRC will be running this year include the Area 11 & 13 Horse Trials Qualifier at Iping in May, our annual Summer Fun Show at Munstead in June and several Dressage Shows at Priory and Highbrook. As these events cannot be run without the support of our wonderful members who organise them and/or offer to help on the day, please be aware that all our members are required to volunteer to help at 2 Club events each year. We find that the more helpers, the shorter the helper time 'slots' resulting in more fun for everyone! WVRC will also continue to enter individuals and teams in both local and BRC Area 11 competitions, which we hope will lead to more 2020 championship qualifications.
We do hope to see you at some of our events this year, come and train with us, compete, volunteer, or come and socialise. As a club member you too can enjoy the many benefits of membership, so if you are not already a member then we urge you to join us.